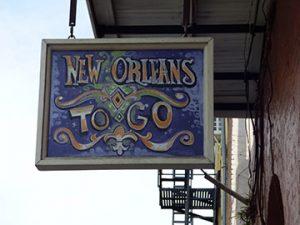 The fishing widow with Marti Gris bass and good times
Photos and story by Jill Dutton
Louisiana, and the New Orleans area offers a supreme system of waterways for fresh and saltwater water fishing. So, while you're enjoying a day on the water – take your wife or girlfriend along – and she can enjoy the sights and flavors of the city.
New Orleans is a popul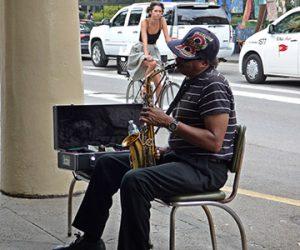 ar travel destination for females, and top experiences include the local food scene and shopping, most notably the antiques districts on Royal Street in the French Quarter and Magazine Street in the "uptown" Garden District. She can eat, drink, check out the museums, shopping, and galleries, and explore the wealth of history that is New Orleans.
Your wife or girlfriend will enjoy so many solo activities that she may insist you go fishing near New Orleans more often.
Eat Local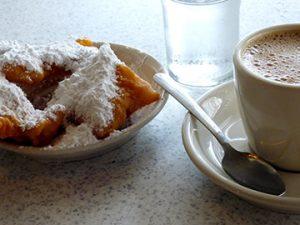 Food in New Orleans has always focused heavily on local fishing, hunting, and farming. By sampling some of the farm-to-table restaurants in the area, you'll get a taste of the variety and goodness of local eating in New Orleans
August—with 12 restaurants to his name, Chef John Besh's flagship restaurant, August, is a must-visit.
Bayona—Susan Spicer uses a variety of inspirations to create foods using local ingredients.
Patois–Chef Aaron Burgau puts a local spin on French and New American cuisine.
While you're exploring local eating, you might want to check out the Southern Food & Beverage Museum.  The Southern Food & Beverage Museum is, "dedicated to the discovery, understanding and celebration of the food, drink and the related culture of the South."
Or, experience the food and culture of New Orleans firsthand with a cooking class at the New Orleans School of Cooking. Choose a hands-on demonstration, or sit back and enjoy a cooking demo as classic fare is created before you.
Take a Tour
With so much history in New Orleans, there's a tour for every taste. Some favorites include:
Anne Rice Tour
Big Easy Aerial Tour
Big Easy Neighborhood Tours
Big Easy Sounds
Culinary Tour
French Quarter Tour
Garden District Tour
Ghost, Voodoo, and Vampire Tour
Louisiana Swamp Tour
Mardi Gras Tour
Mississippi Riverboat Tour
New Orleans Plantation Tour
NOLA Cocktail Crawl
Explore Museums
There are more than 45 museums in the area, so you can experience as broad a range of culture, history, and the arts as you'd like.
Check out the underwater works at the Audubon Aquarium of the Americas. There's a walk-through tunnel to view the Caribbean reef, or watch the penguins and Southern sea otter as they enchant you with their capers. You can, "touch a sting ray, feed a parakeet, and marvel at our gigantic sharks, tarpon, and rays in the 400,000 gallon Gulf of Mexico Exhibit."
At the Bayou Sauvage National Wildlife Refuge, the largest urban National Wildlife Refuge in the United States, you'll find over 340 bird species, plus alligators, turtles, otters, fish, and other wild animals.
Step back in history at the National World War II Museum.
The New Orleans Jazz Historical Park provides information related to the beginnings and progressions of jazz in New Orleans.
With so many museums to choose from, visit www.neworleansonline.com/neworleans/arts/museums before your trip to see all the options.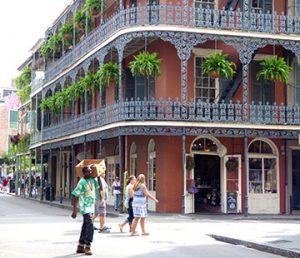 Check Out the Various Districts
French Quarter—Stop by the Louisiana Visitor Information Center at 529 St. Ann Street. There, you can pick up a French Quarter Walking Tour brochure that highlights popular French Quarter landmarks. Be sure and take a free tour of the St. Louis Cathedral, one of the most photographed attractions in New Orleans.
Uptown—Take the streetcar from the French Quarter to the Uptown area to see 19th-century homes, visit the Audubon Zoo, and have a drink at Bruno's Tavern, a college bar serving European, American, and Louisiana brews.
Downtown—Just a short walk from the French Quarter, you can catch world-class plays at the Saenger Theater, have a spa day at The Spa at Windsor Court Hotel, or spend time gambling at Harrah's New Orleans Casino.
Garden District—One of the city's most charming neighborhoods, you'll find plenty to explore in the Garden District.
Mid-City—Ride the Canal Street streetcar from the French Quarter to Mid-City, one of the city's largest historic districts.
Algier's Point—take a scenic ferry ride across the Mississippi River to Algier's Point to explore the Riverfront Park bike path, followed by dinner and drinks on the back patio of Vine & Dine.
Evolving Magazine publisher and travel writer, Jill Dutton, enjoys traveling—and writing about—the United States and Canada by rail. Follow her travels at www.USAbyRail.blog.